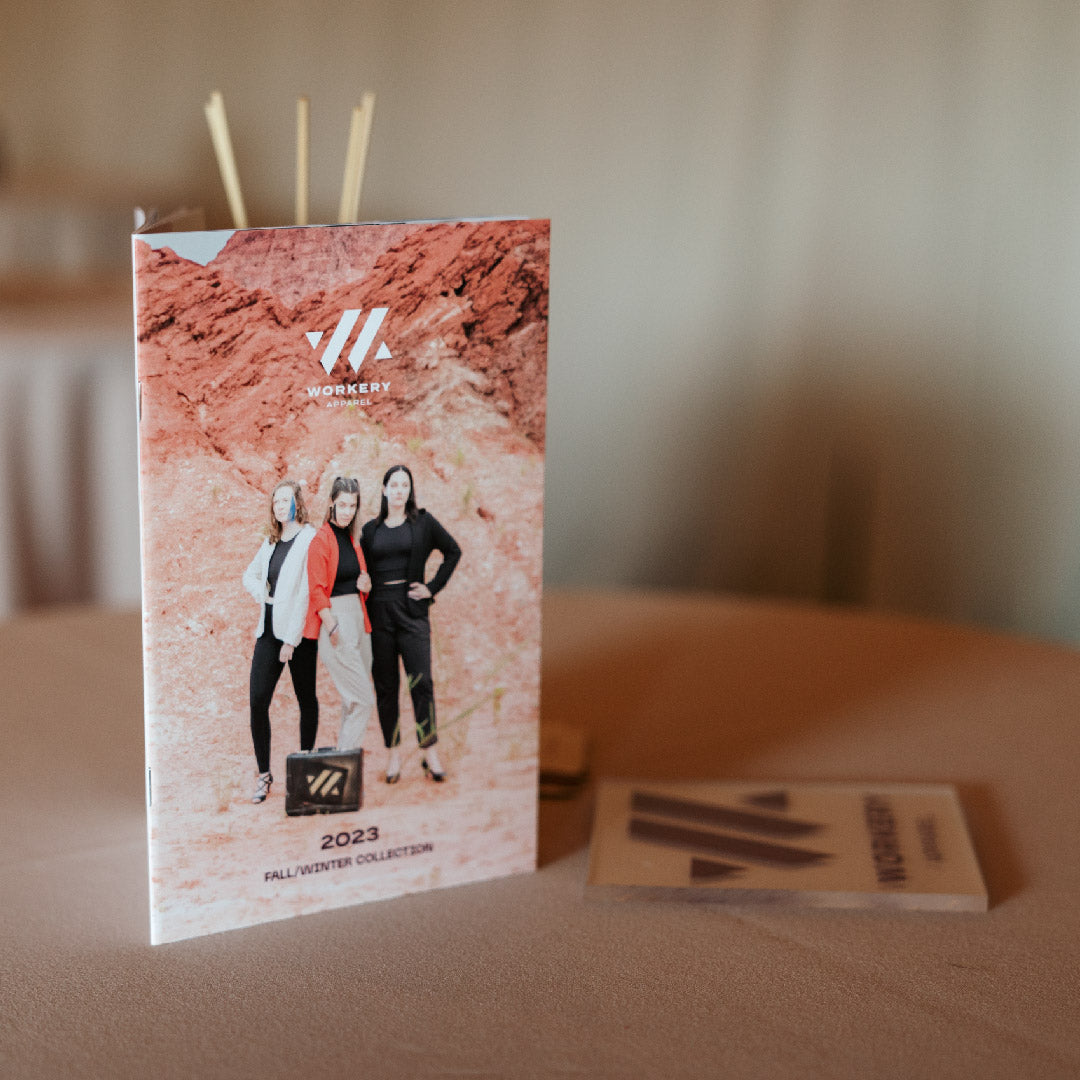 Leslye's Ultimate Guide to Workery Apparel
Hi there! I'm Leslye Young, and I want to share with you the story behind Workery Apparel, a brand I've poured my heart and soul into. From my athletic background to our core philosophies, let's embark on this journey together.
My Background: From the Field to Fashion
I spent my college years deep into athletics. The discipline, the team spirit, the highs, and the lows – it was a time of profound learning. Little did I know that these experiences would shape my perspective on workwear. As someone who's felt the pulse of movement and understood the importance of comfort, I was set on a path to redefine professional attire.
Inspiration: Merging Comfort with Style
The inception of Workery was a brainchild of my personal experiences. When the world shifted to work-from-home during the pandemic, I found myself navigating between work calls and personal chores. I needed outfits that looked polished for the Zoom meetings yet were cozy enough for my after-hours yoga or a quick jog. And voilà, the idea of Workery was born – to merge the realms of active wear and professionalism.
Philosophy: Redefining Workwear
At Workery, we're not just crafting clothing; we're shaping a new-age philosophy. We envision garments for the modern-day professional who values both versatility and style. It's about creating attire that fits into today's 'new normal'. Whether it's a jacket that doubles up for an office meeting and a dinner date or joggers that are perfect for a workout and lounging at home – Workery is about embracing adaptability.
Standards for the Brand: Sustainability and Ethics at the Forefront
Sustainability isn't just a buzzword for us; it's a commitment. When we developed our joggers, for example, we went beyond just style and comfort. The fabric had to be breathable, durable, and low maintenance. But more than that, it needed to be ethically sourced. One of our prized fabrics even incorporates 26 recycled plastic bottles into a single pair of pants!
Our commitment to 'slow fashion' is unwavering. It's not just about being eco-friendly but about creating timeless pieces in small batches. Quality over quantity is our mantra.
Furthermore, real-life experiences drive our designs. From crafting joggers that stand without traditional zippers and ties to reimagining sports bras without elastics or wires, we draw inspiration from everyday challenges to innovate.
Meet the Lineup
The Alex
Alright, let's chat The Alex. This isn't your everyday women's jogger pants. Born from my days in college athletics, I've made sure they're both pro and play-ready. Ditching the usual buttons and drawstrings, these joggers are all about being breathable and super comfy. Meeting up with folks or hitting a jog? The Alex has got you covered for whatever the day throws at you.
The Hilary
So, we've got The Hilary. After hearing from so many of y'all about wanting something without the ankle cuff, I whipped up these stylish tapered pants with a neat little slit. Especially for our taller friends, these won't feel like capris. Perfect for the desk, the dinner, or just hanging.
The Simone
Jumping into The Simone—think high neck crop top but like, on a whole new level. No wires, no pesky bra pads, just pure comfort. That 3-inch band? That's your all-day support right there. Rock it under your work shirt, hit the gym, or style it up for a night out.
The Serena
Okay, onto The Serena. Being in South Carolina, I knew we needed some killer work shorts. Keeping it cool and classy, these are long enough for the office but flexible for after-hours. And that 4-inch band? Comfort central, folks.
The Jane
Now, I've always loved a good Henley, and that's how The Jane was born. Soft, ribbed, and with those classic buttons, it's super versatile. Whether you're teaming it with our joggers or just chilling in your PJs, it's all about comfy style.
The Celeste
Time for The Celeste. These work leggings? Well, they're not your regular ones. I opted for a smooth,  outside seam-free look for a tad more elegance. And the fabric? Eco-friendly, because we care. Despite being called mid-rise, they do sit up high, making sure you're comfy all day.
The Reese
Last but not least, The Reese. I wanted a blazer that wasn't stiff, so we went with this soft Ponte material. Without any buttons or clips, it's laid-back but still super chic. It's that touch of sophistication for the office, speaking gigs, or even a relaxed hangout. 
Workery Apparel is more than just a brand; it's a reflection of my journey, values, and the shared vision of many like-minded individuals. It's about redefining standards, pushing boundaries, and creating attire that resonates with today's world. I invite you to be part of this journey and experience the Workery difference firsthand.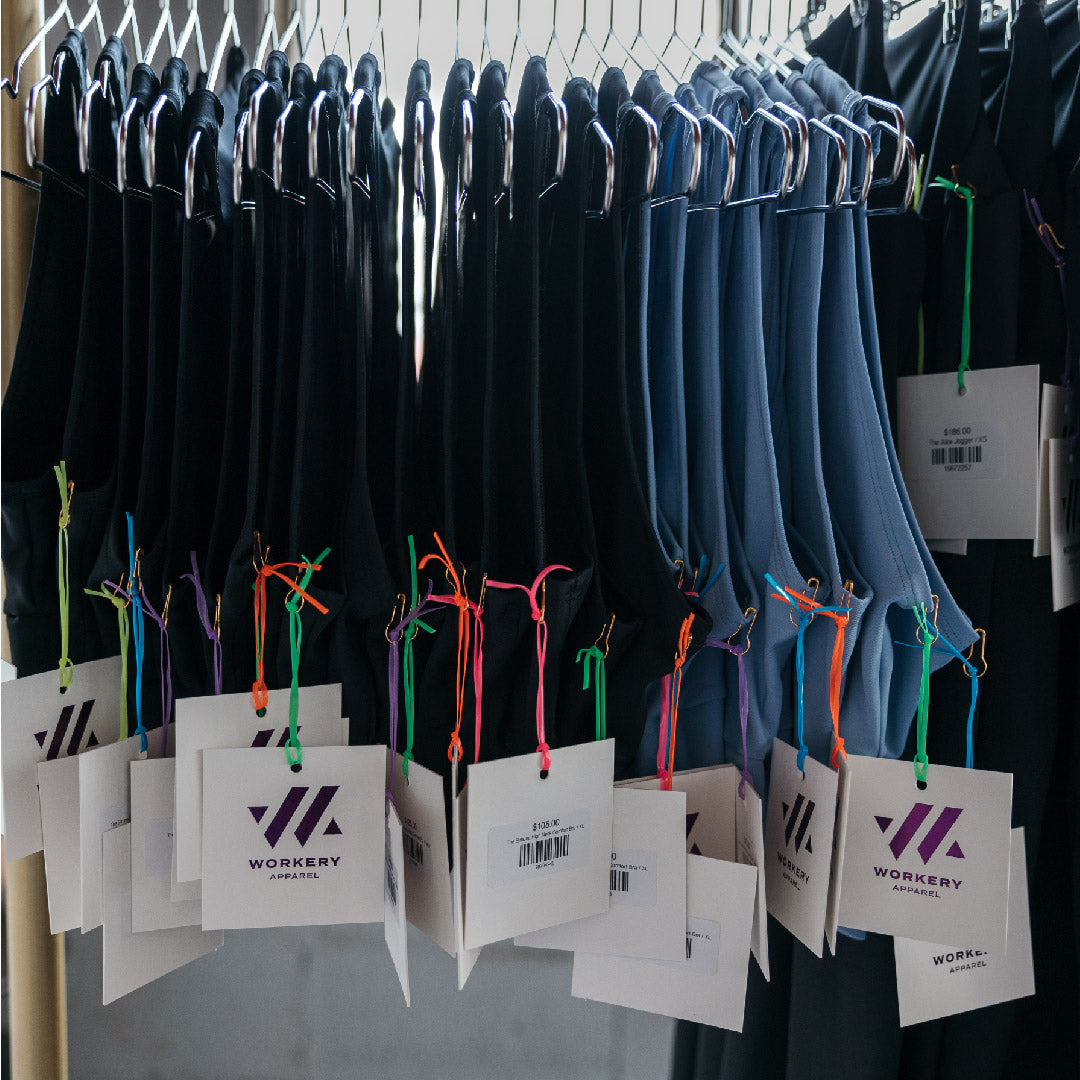 From Athletics to Apparel: My Journey
Hi, I'm Leslye Young, the founder of Workery Apparel. My path from the world of college athletics to shaping the future of workwear fashion has been anything but ordinary. Here's my story. An Unexp...
Read more