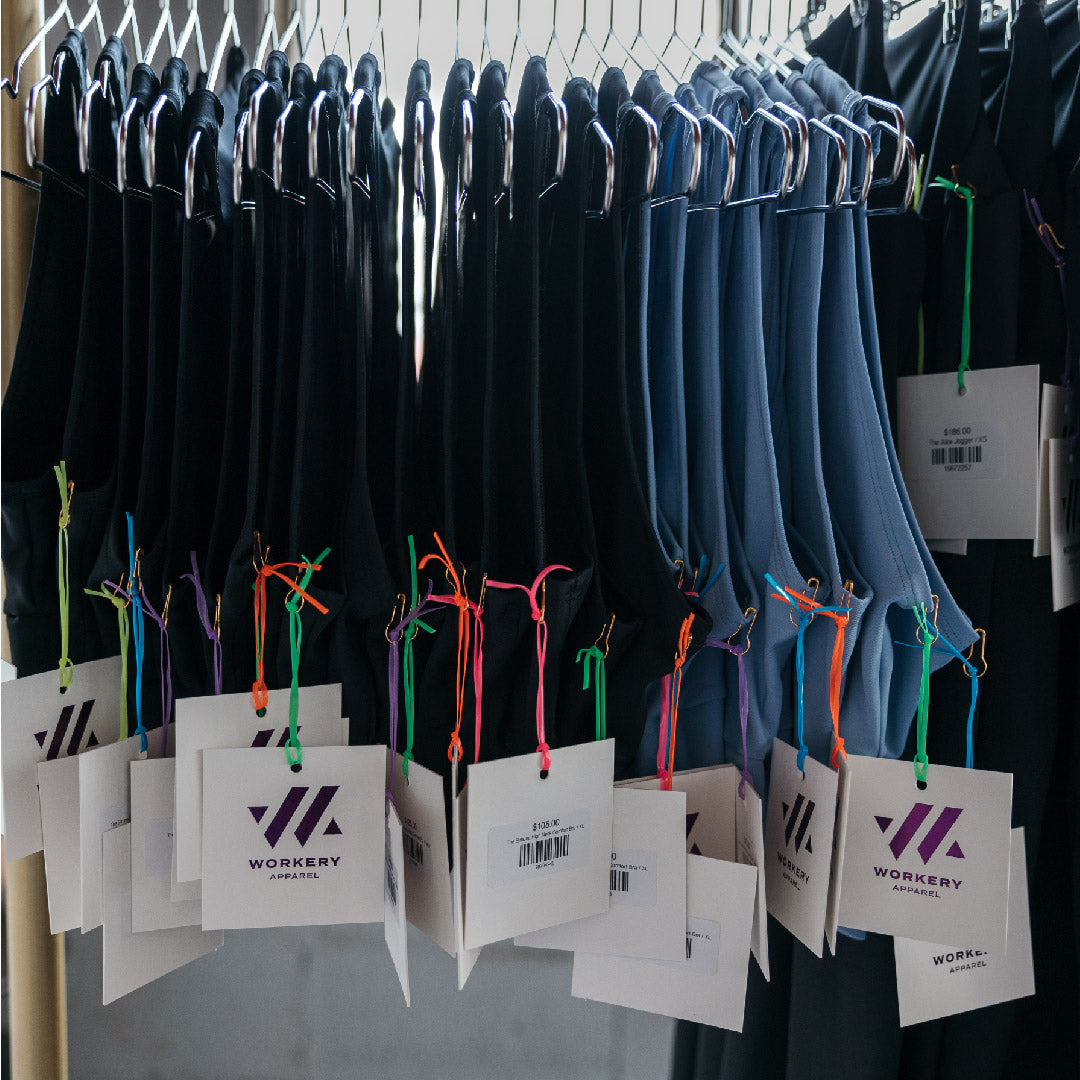 From Athletics to Apparel: My Journey
Hi, I'm Leslye Young, the founder of Workery Apparel. My path from the world of college athletics to shaping the future of workwear fashion has been anything but ordinary. Here's my story.
An Unexpected Entry into Athletics
Armed with a Master's in Fashion Merchandising, I always felt a unique passion for the craftsmanship behind clothes. But life had other plans. I dove headfirst into the world of college athletics, starting as a marketing intern. Within a year, I was promoted to the Director of Marketing for Samford Athletics, focusing on football and men's basketball. Shortly thereafter, I became the Assistant Athletic Director for External Affairs, which was a hugel leap for someone who had only been in the business for two years.
At 26, I found myself as one of the youngest individuals, male or female, in a Division 1 role, overseeing significant aspects including marketing communications, video production, creative cheer oversight, and game presentation. Being a young woman in this predominantly male industry, reporting directly under the University's athletic director and sometimes coordinating with the president, wasn't always easy. It was an environment where khakis and polos were the standard, leaving me often feeling like I had to sacrifice my own style for comfort.
The Inspiration Behind Workery Apparel
When I transitioned out of athletics, it was mostly because the long hours weren't translating into adequate compensation. Around the same time, the pandemic hit, which prompted my husband Kevin, now the COO of Workery Apparel, to suggest I pursue the clothing business I had always dreamt about.
While working remotely, the challenge remained. I had to maintain professionalism for video meetings, but I also wanted attire versatile enough to transition seamlessly into post-work activities, like a gym session or running errands. My experiences in athletics resonated with this need – clothing that is both professional and comfortable, which is what Workery aims to provide.
Learning from the Pandemic
The pandemic accentuated many societal flaws, from the Black Lives Matter movement's highlighting of racial inequalities to the realization of challenges working women faced, juggling their personal and professional roles. The pandemic saw a shift from business casual to 'business comfort'. The traditional work attire lost its essence as people prioritized comfort without compromising on professionalism.
We at Workery observed this shift and adapted accordingly. We noted the lean towards staple, versatile pieces that could be worn in various settings. Some of our target audience – women aged 24 to 40, experienced their early professional years during the pandemic, shaping their perception of workwear. And we understood that.
The Rebrand and Vision
Our comprehensive competitive analysis indicated that while many were venturing into the apparel industry, there was something unique about our approach. We weren't just creating workwear; we were crafting pieces that suited the dynamic, modern-day professional. Our vision aligns with the 'new normal' where functionality meets style, focusing on versatile pieces perfect for teachers, PTs, and professionals on the go.
My journey, from the athletic fields to the helm of Workery Apparel, is a testament to adaptability, resilience, and an innate sense to understand the changing needs of the modern-day professional woman. Through Workery Apparel, I hope to redefine workwear, blending comfort with style, catering to a generation that cherishes both.