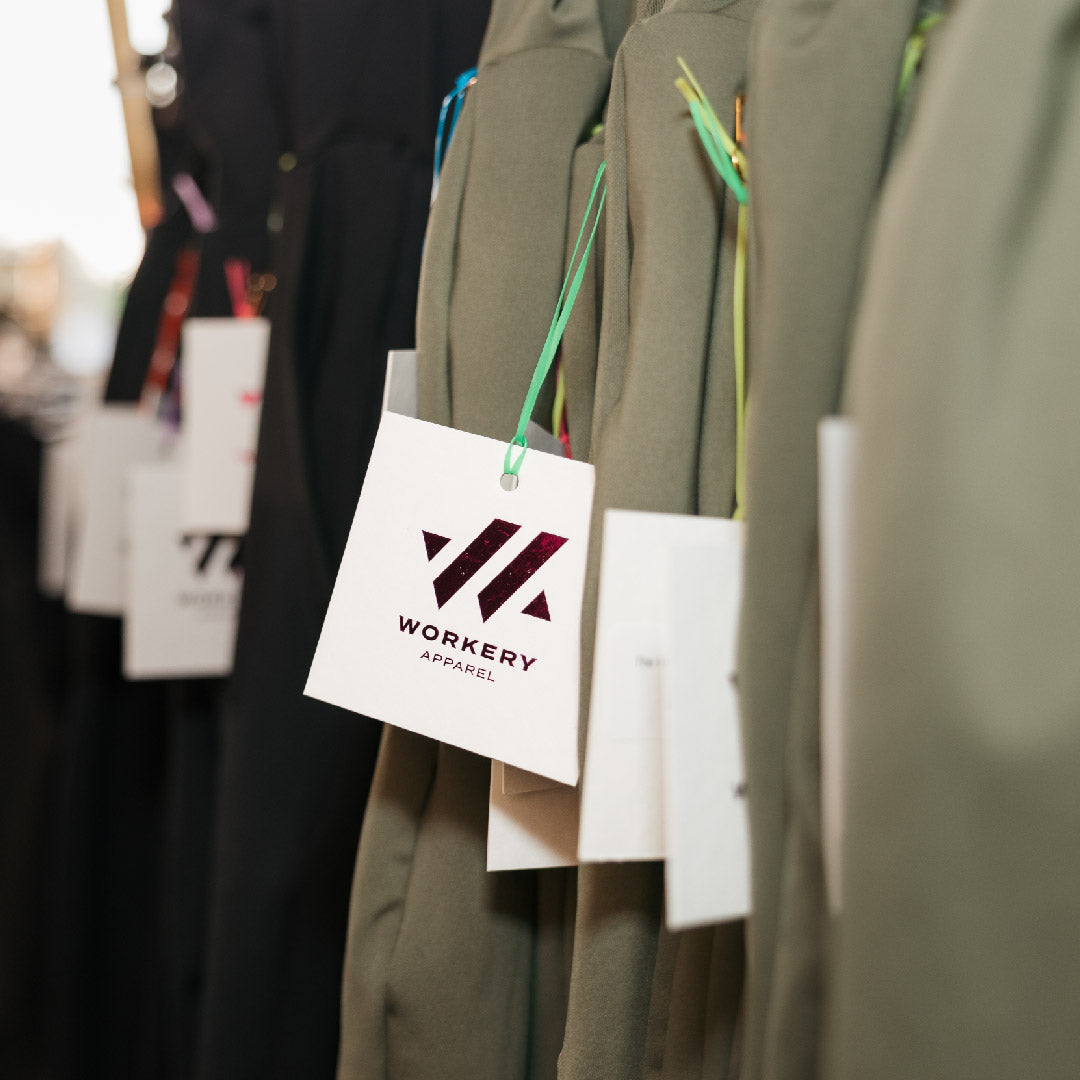 The Philosophy and Inspiration Behind Workery Apparel: A Deep Dive with Leslye Young
Hello everyone! I'm Leslye Young, the driving force behind Workery Apparel. From my early days in college athletics to the realm of fashion entrepreneurship, my journey has been a whirlwind. And today, I'm thrilled to share with you the ethos, inspiration, and rigorous process behind each piece we create.
The Starting Line: The Inspiration Behind Workery
My time in athletics gave me firsthand experience of the need for versatile attire – garments that are both professional and comfortable. Working from home during the pandemic only accentuated this need. Outfits that looked sharp on video calls but were cozy enough for a post-meeting yoga session or jog became the day's order. It was during this time that the core philosophy of Workery was conceived: to marry comfort with style.
In developing Workery, it wasn't just about creating fashion; it was about redefining workwear. We craft pieces for the modern professional who values versatility, durability, and ethical sourcing. Every garment is designed with you in mind, and we ensure each one resonates with today's 'new normal.'
Behind the Scenes: The Making of a Workery Piece
You might wonder, "How does an idea evolve into a piece of clothing?" Well, the process starts with inspiration. I often seek inspiration from various garments out there, pondering on how they can align with our vision of 'active professional' wear. Once the concept is clear, I digitally design it, collaborate with our manufacturers in Nashville and LA, and send them the initial sketch and technical specifications.
Sampling is crucial. After the first sample's creation, it undergoes rigorous quality checks. Adjustments are made based on its fit – because, fun fact, I am the fit model! The feedback loop continues until we achieve the perfect product.
Sustainability and Ethics: Non-Negotiables
The fabric we choose is vital. With the joggers, for instance, we were determined to find material that is breathable, durable, and low maintenance. An added challenge was ensuring the fabric was ethically sourced and, if possible, eco-friendly. It's fascinating to learn that one of our fabrics incorporates 26 recycled plastic bottles in a single pair of pants!
While not every fabric we utilize is eco-friendly, our commitment to sustainability remains unwavering. We prioritize 'slow fashion' – producing garments in small batches, ensuring they stand the test of time, and reducing unnecessary waste. Every piece undergoes stringent quality control checks before reaching you.
From the Closet to the Drawing Board
Real-life experiences fuel our design process. I often reflect on my own wardrobe, pinpointing what I felt was lacking in a garment and pondering how I might reinvent it to meet my needs. Our joggers, for instance, were crafted to stay up without the traditional zippers, buttons, or ties. The question was, how can we ensure it doesn't sag while guaranteeing optimal comfort?
Similarly, the idea of reimagining everyday essentials takes center stage in our designs. For instance, the concept of a sports bra without elastic or wires emerged from my personal discomfort with these elements. Our answer? A three-inch band offering support and comfort without unnecessary additions.
Each piece at Workery Apparel is a culmination of personal experiences, relentless testing, and a deep-rooted commitment to ethical practices. My journey, from the athletic fields to the helm of this brand, is a testament to the idea that with passion, adaptability, and resilience, we can redefine the norms. Through Workery Apparel, we hope to offer you garments that are not just pieces of cloth but symbols of our shared values and vision.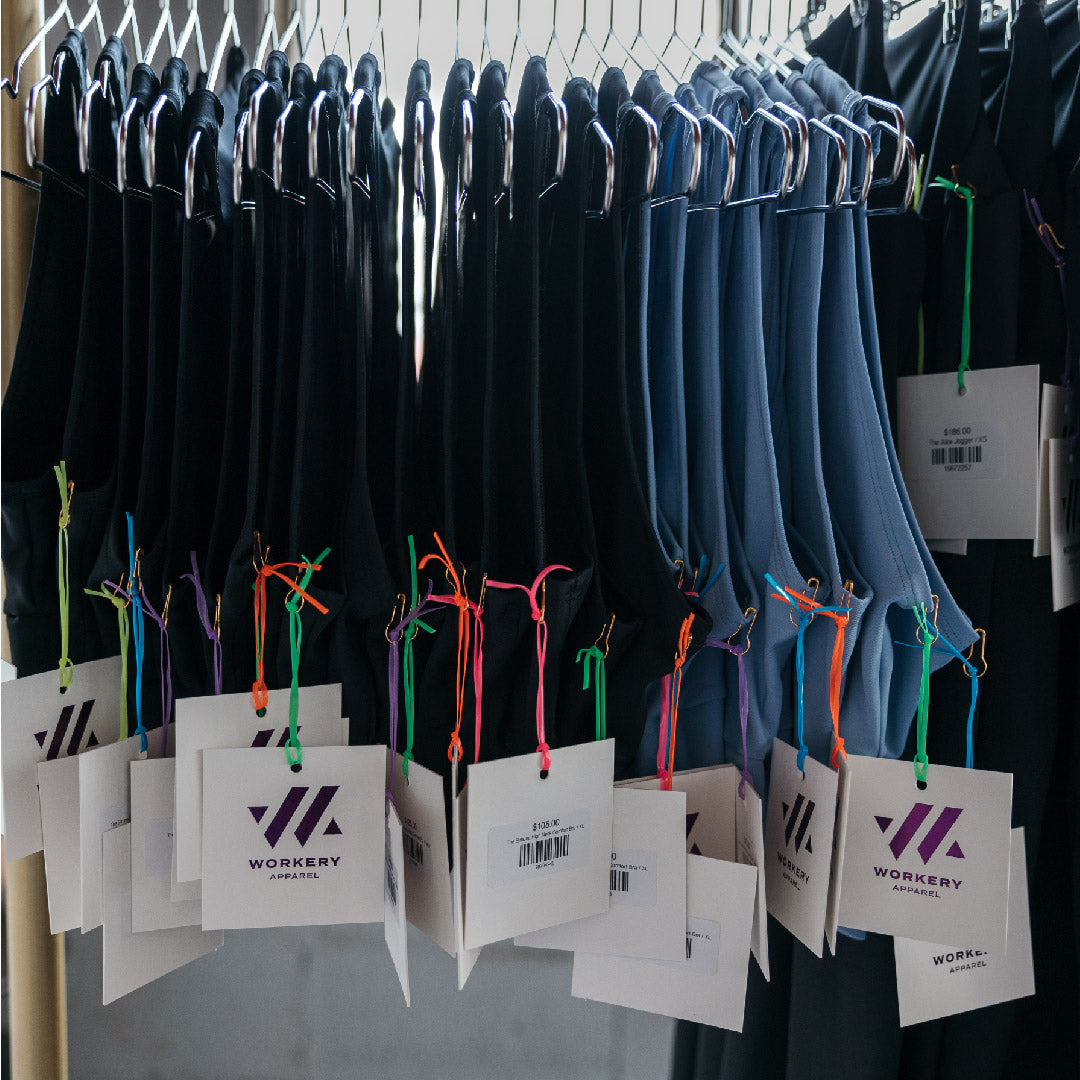 From Athletics to Apparel: My Journey
Hi, I'm Leslye Young, the founder of Workery Apparel. My path from the world of college athletics to shaping the future of workwear fashion has been anything but ordinary. Here's my story. An Unexp...
Read more