In the ever-evolving world of fashion, every once in a while comes a piece that truly stands out, not just because of its design but also its utility. Enter The Simone, a high neck crop top that embodies versatility, comfort, and elegance.
Inspiration Behind The Simone
The journey to conceptualize The Simone was driven by a very personal need. I yearned for a bra that broke away from the conventional nuisances—no bra pads, no wires, and definitely no elastic around the band. But, I wanted more than just a bra. I envisioned a piece that doubles up as a top; something so comfortable that it could be worn on its own, without the constraints of a bra underneath.
Design Features of The Simone
The true magic of The Simone lies in its subtle detailing:
3-inch Band for Support: Drawing parallels with the 4-inch band in our pants, The Simone boasts a 3-inch band beneath the chest. This is where it derives its support from, ensuring the perfect blend of comfort and function.

High Neck Design: The stylish high neck not only adds to its aesthetic appeal but also ensures added coverage, making it ideal to be worn solo or beneath outfits.

Comfort Redefined: Made with precision, The Simone ensures you can bid adieu to the discomfort of regular bras without compromising on the support.
Styling The Simone: More than Just Innerwear
Given its transformative design, this high neck crop top is perfect for:
Work: Wear it under your work attire as a bra, providing you with unparalleled comfort throughout your 9-to-5 grind.

Workouts: Its snug fit makes it an ideal workout companion, be it at the gym or a yoga session.

Casual Outings: Heading to the movies or a date night? Pair The Simone with high-waisted pants or a skirt. It's a statement piece on its own.

Night Out: Dress it up by layering a chic blazer or cardigan over it, and you're bar-ready!
To sum it up, The Simone isn't just another piece in your wardrobe. It's a revolution in how we perceive innerwear and tops. So, if you've been on the hunt for a high neck crop top that marries style with utility, your search ends with The Simone.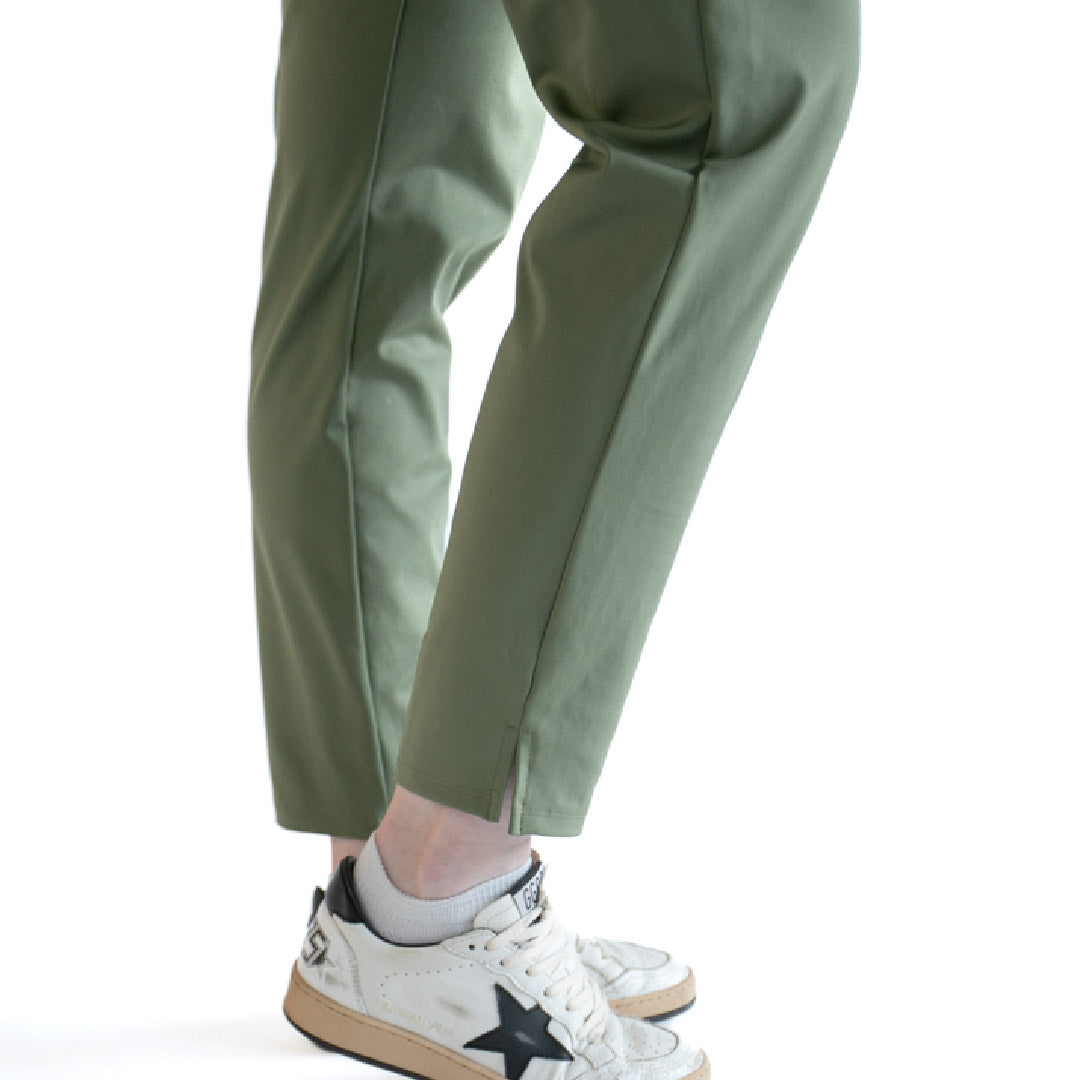 As a woman who worked in college athletics, the struggle to find the right pants was all too real. The choice was often between uncomfortable khaki pants or too-casual leggings. This pushed me to t...
Read more